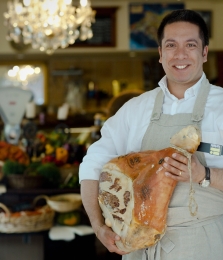 Italy is a beautiful country with an incredibly large cultural heritage, varied landscape and a very rich history.
A country which is divided into different regions. Regions that often have a strong personality with its own distinct cuisine. Each area has its own gastronomic peculiarities, delicious dishes that are closely linked to their own environment and tradition.
In every region there are still small family company that for generations the traditional way know how to make this particular specialty. That is our real Italy!